A DMTC project team has developed a fuel cell auxiliary power unit (APU) concept demonstrator (using commercially available, off-the-shelf components) that has the potential to replace or augment noisy diesel generators on armoured vehicles.
The benefits of hydrogen fuel cells include the ability to run quietly for longer (to enable use on operations in silent watch mode), their very low heat signature and no emissions aside from water vapour.
Compared with the diesel generators that they could potentially replace, hydrogen fuel cells require very little servicing and repair due to the lack of moving components. This has a direct impact on lifecycle costs and maintenance planning.
While the infrastructure to support hydrogen storage and use is not as well-established as for conventional fuels, hydrogen has the benefit of being able to be generated and stored on military bases as required, via electrolysis.
The techno-economic study underpinning the DMTC team's technical activities found that this alternative offers environmental benefits and the potential for long-term cost benefit over purchasing, transporting and storing diesel fuel.
The system demonstrator was developed over three years by a DMTC team involving industry partner Thales Australia and RMIT. The system uses a hybrid hydrogen storage method by utilising metal hydrides and high-pressure tanks designed to fit inside one of the standard locker spaces typically found on armoured vehicles. The metal hydrides allow the storage of hydrogen at low pressure which reduces the associated risks of carrying and handling high-pressure tanks on a military vehicle in the field.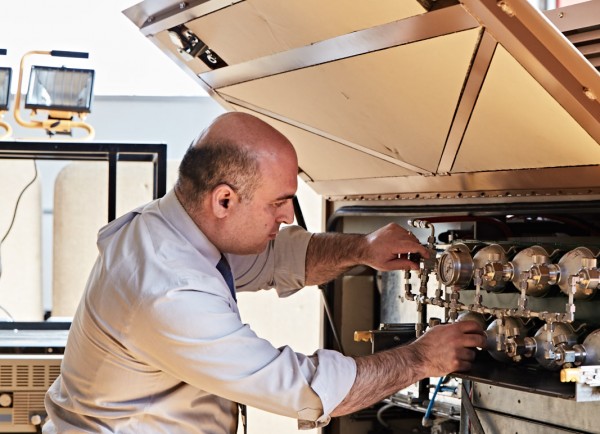 The fuel cell system has been successfully 'bench-tested' to operate as an APU within an armoured vehicle locker. The scheduling of a trial involving a fielded Bushmaster protected mobility vehicle is yet to be confirmed.
There is significant potential for the project activity to be extended to maximise the benefits for vehicle manufacturers and, ultimately, to inform the design of future generations of specialist military vehicles for Defence.